Homepage
August 14, 2019
2023-11-14 20:38
Homepage
About Fangola
Fangola – Where Vision Meets Design
Fangola excels in boosting brand identities with top-notch graphic design, logo creation, website, and UI/UX design. We also specialize in dynamic social media visuals and professional photo and video editing, ensuring your brand stands out in every aspect.
Our Services
We offer a wide range of services, so you can get everything you need in one place.
We create stunning visuals that capture your brand's essence and communicate your message with impact.
We design unique and memorable logos that reflect your brand's values and identity.
We design user-friendly and visually appealing websites that help you achieve your business objectives.
We focus on creating user-centered designs that are easy to use and navigate.
Dynamic Social Media Visuals
We create engaging social media visuals that help you connect with your audience and reach new customers.
Professional Photo and Video Editing
We provide professional photo and video editing services to help you create high-quality visual content for your brand.
We design custom stationery that reflects your brand's identity and helps you make a professional impression.
We create innovative and visually appealing packaging designs that help your products stand out on the shelf and attract customers.
Some of Our Recent Projects
Here are a few examples of recent projects we've completed for our clients:
Our Team
We have a team of experienced and talented designers who are experts in their craft.
Luna Ores
Junior Designer
Selena Fountain
Senior Designer
Paulina Morrs
Senior Designer
Martin Bruce
IT Developer
Why Us
Your One-Stop Shop for Graphic Design and Branding
At Fangola, we understand that a strong brand identity is essential for success. That's why we offer a comprehensive range of graphic design and branding services, from logo creation and website design to social media visuals and packaging design. We're passionate about helping our clients create brands that are both visually appealing and effective.
Julia Roberts
Business Manager
I just love their design for all stunning details. You must know what can you do for a project before taking it, but with Billey, the sky is the limit.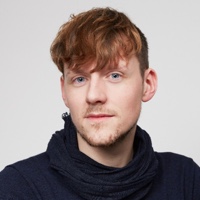 Tim Noblemen
Senior Designer
My eyes always pick for details and give a very harsh assessment on each design as if it is a real work of arts. You never know what you miss.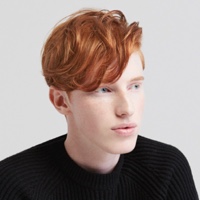 Stephen Mearsley
Creative Agent
@Billey is my only recent assistant who's got everything into work in a few easy steps. Look further, you've already got what you need here in this one theme only.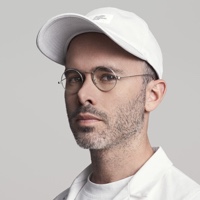 I would definitely give it a full five-star rating for its usefulness, mobile friendliness and responsiveness. Very few can exceed this level of professionalism.
Latest posts
Get posted about the latest interesting news in creative industries 
Embrace the Power of Design and Transform Your Brand with Fangola